NEW! Autism Parent Support Group, Wednesday, April 16th, 2014, at 6:30pm, in the Library at Menekaunee Sunrise Early Learning Center. This month, which is Autism Awareness month, we will be joined by Anne Theuerkauf and Pam Daye from the Aging & Disability Resource Center of Marinette County. They will be providing information on the ADRC, specifically focusing on Youth Transitional Services. Please join us!
NEW! Your Child Can Work! For parents supporting youth (14-21) in transition. Event: Tuesday, April 29, 2014: 5:00-7:30pm at the Marinette High School. Information will be provided by a number of state agencies. See the flyer for more details, or register online at WSTI.

NEW! Summer Learning Program: Sailing into Summer! Our summer learning program will run from Monday, June 16-Thursday, July 17th, from 8:00am-12:30 pm, Mondays through Thursdays. Breakfast and lunch will be offered to students. New this summer! students can pick two electives! Collaboration with UW-Marinette, the Marinette Recreation Department, the Marinette/Menominee YMCA, and the Marinette/Menominee DAR is also taking place. Families: Register before April 30! Please contact Kathy Kostrova- Summer Coordinator at 715-735-2500 or via email with questions or comments. To view our Summer program and to print your own registration form: Summer Registration.
Open Enrollment available! Are you a parent that lives outside of the Marinette School District that would like to enroll your children into the Marinette School District? Then Open Enrollment is for you! For more information, please visit the Open Enrollment area of our website: Open Enrollment or visit the official DPI website at: DPI Open Enrollment
Marinette High School - Highest Scores on State Report Card in the County! For the second consecutive year, Marinette High School's State Report Card scored highest of all high schools in Marinette County. The report card is from the Wisconsin Department of Public Instruction and reflects results from the 2012-13 school year.
Schools are measured in four categories: student achievement, student growth, closing gaps and on-track and postsecondary readiness. In addition, the graduating class of 2013 achieved the highest ACT scores over the past five years!
The high marks on the report card are a reflection of the high expectations our teachers have for our students. For more information regarding the State School Report Card, visit the Wisconsin Department of Public Instruction's website here: DPI
Are you ready to enroll your child in our District? Call 715-735-1400.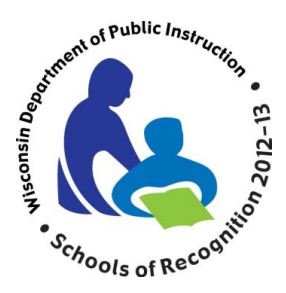 Congratulations to Garfield Elementary School for beating the odds! Garfield has received, for the fourth year in a row, a School of Recognition Award from the State of Wisconsin! All award-winning schools receive federal Title I funding to provide services to high numbers or high

percentages of economically disadvantaged children. Schools receiving awards also meet the state's test

participation, attendance, and dropout goals as well as other criteria for the three award levels: High-Achieving

Schools, High-Progress Schools, and Beating the Odds Schools. For more information, view the DPI press release!
WE ARE SO EXCITED! If you have not heard, we have now re-opened what used to be known as the Menekaunee Elementary School!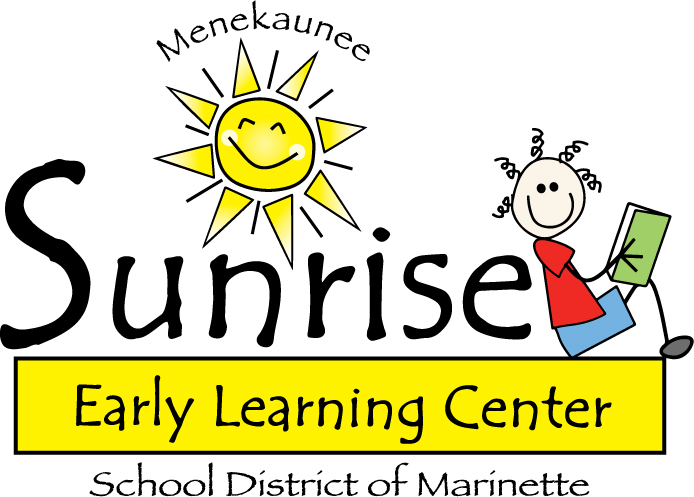 The new Sunrise Early Learning Center will house our Early Childhood, 4K and Kindergarten students for this coming 2013-2014 school year! We're making preparations, updating many parts of the building, painting, and more! To get your child registered, please call 715-735-1400. Check out more details here: ELC
WE VALUE YOUR INPUT!
If your child participated in our first Marinette School District Summer School session, we value your opinion! Please take a moment to fill out our survey. We would love to have your input, your thoughts and your insights into our first year.
AUCTION AVAILABLE!
Wisconsin Surplus is hosting our online auction - if you would like to take a look, please visit their website at Wisconsin Surplus and type in the keyword: Marinette - you'll find all of the items that we have up for auction!
"Like us on Facebook!" Already a Facebook user? "Like us" on Facebook and you'll be able to get notifications about our District as soon as they are posted! We have so much to be proud of!
Are you contemplating a move to the Marinette area? Choose the Marinette School District!
Why? Because we are a district that is:
anchored in tradition with a vision for the future

concentrated on academic excellence

focused on strong connections between schools and families
Take a look at our latest informational brochure! You can contact us today for a tour or enrollment information!
Call us at 715-735-1400 or email us: information