Summer Learning Program 2015 Coming Soon! For students in grades 4K-8, registration information is being sent home soon!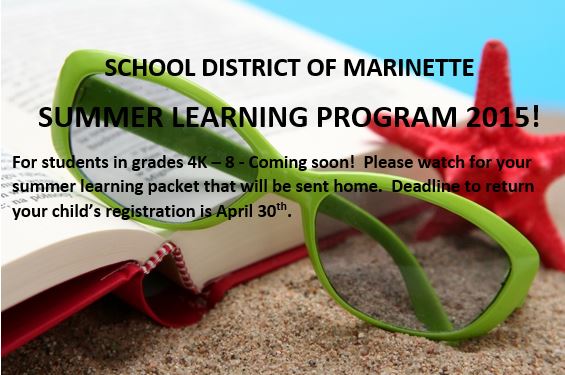 Important Information on Pertussis in Marinette area: Whooping Cough Information
Coming Soon! Love & Logic Series! Get ready to laugh, learn and take the exhaustion and frustration out of parenting.

The techniques and videos presented will give parents techniques they can use in the heat of battle…without breaking a sweat. Parenting, the Love and Logic Way is scheduled to be held Tuesdays, April 7-28, from 6:00-8:00pm at the Marinette Middle School. To register (required), please contact Becky at 715-735-1411. Or email her here: REGISTER
STEM Programming Gaining Momentum at Marinette High School!
Kudos to technology education teachers Matt Marotz and Eric Cooley for their recent "high tech" demonstrations of a virtual welder and 3-D printers. They will soon have a robotic arm (Fanuc Robot) for their students to learn programming and processing skills. Students will be extending their STEM (science, technology, engineering and math) programming that has gained momentum at the Marinette Middle School (thanks to Lynn Francour initiating Lego Robotics and Minecraft).
This equipment enables Marinette High School to offer four more dual (college and high school) credit courses: Automation 1, Automation 2, Machine Wiring and Safety, and Intro to Robotics. This is another example of the School District of Marinette pursuing more opportunities for students to succeed in life after high school.
Marinette High School students have regularly earned the highest number of "transcribed credits" among all Marinette, Oconto and Florence county school districts. In the 2013-14 school year, 226 Marinette High School students completed 553 transcribed credits. That amount of college credit achieved in high school equates to over $75,000 of savings when based on 2014-15 per credit tuition costs of $135.70 at NWTC.
Transcribed Credit Courses
are taught by high school teachers with Wisconsin Technical College System certification. NWTC curriculum and assessment methods are used. Student grades are posted to an official NWTC transcript. The grade a student receives in a transcribed course becomes part of the student's official college record. Transcribed credit agreements are transferable to other Wisconsin technical colleges and may transfer to four-year universities.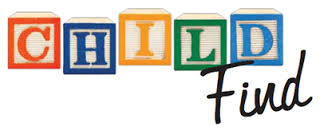 Child Find /4K Registration & Screening Opportunity!
Wednesday, March 25th marks the upcoming date for our annual Child Find / 4K registration and screening - please call 715-735-1411 for the Child Find Screening and call 715-735-2700 to schedule an appointment for the 4K Registration and Screening.

Open Enrollment available! Are you a parent that lives outside of the Marinette School District and would like to enroll your children into the Marinette School District? Then Open Enrollment is for you! You have until April 30, 2015 to apply for Open Enrollment. For more information, please visit the Open Enrollment area of our website: Open Enrollment or visit the official DPI website at: DPI Open Enrollment
Are you ready to enroll your child in our District? Call 715-735-1400.
Welcome to our School District!
Please explore our web site to learn more about our schools, the programs we offer and our caring staff. If you'd like more information, please call any of our six principals or call 715-735-1400 to reach the District Office.
Our early learning center, three elementary schools, middle school and high school provide positive environments that are cheerful, friendly, and conducive to learning. We have caring and committed staff who continually strive to strengthen relationships with our students. The School District of Marinette also offers a large array of co-curricular activities. Please click the calendar icon in the navigation bar to see the upcoming events.
As our students graduate, we want to be confident that we have prepared them to be productive, hard-working, wise, and capable of honorable service to their family, employer, community and country. Our district motto is "Success for Every Student." Marinette schools are a great place to learn!
Sincerely,
Dr.Timothy Baneck, Superintendent of Schools