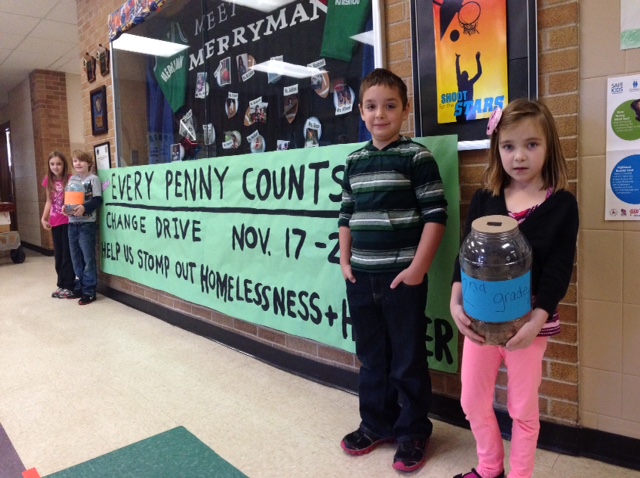 Our Marinette Marine total for the change drive is: $3,838.84 which is roughly $1.79 per student. It has been donated to the Menominee Homeless Shelter along with amazing blankets made by MHS National Honor Society at the local Continuity of Care meeting.
The overall total change raised to support local organizations is: $6,652.92. Way to go everyone--all school districts--for supporting our communities and raising the bar regarding awareness for homeless children and youth, our most vulnerable students!!!
Thank you for everything you do to support kids!
Welcome to our School District!
Please explore our web site to learn more about our schools, the programs we offer and our caring staff. If you'd like more information, please call any of our 6 principals or call 715-735-1400 to reach the District Office.
Our early learning center, three elementary schools, middle school and high school provide positive environments that are cheerful, friendly, and conducive to learning. We have caring and committed staff who continually strive to strengthen relationships with our students. The School District of Marinette also offers a large array of co-curricular activities. Please click the calendar icon in the navigation bar to see the upcoming events.
As our students graduate, we want to be confident that we have prepared them to be productive, hard-working, wise, and capable of honorable service to their family, employer, community and country. Our district motto is "Success for Every Student". Marinette schools are a great place to learn!
Sincerely,
Dr.Timothy Baneck, Superintendent of Schools
HALL OF FAME!
The Inaugural Induction Class of the Marinette Athletic Hall of Fame was held at Little River Country Club on Oct. 4, 2014. Two hundred guests were in attendance!
Inductees were Jug Girard, Erv Kunesh, George Ihler, Dale Race, Mike Cavill, Janet Weshtphal, Jenni Westphal and Jeff Messenger.