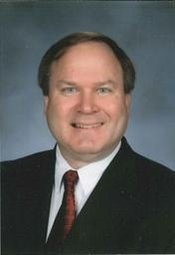 Mr. Timothy Baneck
Welcome to the 2012-2013 School Year!
On September 4th, more than 2,000 students in 4-year old Kindergarten through 12th grade will be walking through the front doors of their schools to begin the 2012-2013 school year. The start of each school year is exciting because of the energy our students, staff, parents and community members bring to it — and all the possibilities that working together provides.
You may, however, have heard about the changing educational climate in Wisconsin. The global economy and continual technological advances demand that future workers have increased knowledge and skills in critical thinking, creativity, communication, interpersonal skills, sound work ethic, leadership, teamwork and other 21st century skills. In simple terms, our students need to be better educated than kids of the past. As a school district, we pledge to be a part of the solution for Wisconsin raising student achievement.
The School District of Marinette is committed to the community it serves and strives to provide the best academic and extra-curricular programming possible for the students. As our students graduate, we want to be confident that we have prepared them to be productive, trustworthy, hard-working, wise, and capable of honorable service to their family, community and country.
The goal of the district is to provide our students with a safe, caring, and engaging educational experience. We strongly encourage cooperative efforts among the students, parents and school staff to attain the best possible learning outcome for each child. Maximum student-teacher ratios of 18 to 1 in grades Kindergarten through grade 3 enable more individual attention to students during those critical early years of learning to read, write and perform basic mathematics. Our 6th-12th grade students have the opportunity to extend their learning by taking a great variety of online courses through our virtual programming and 11th-12th grade students have numerous options to obtain college credit through dual credit agreements with UW-Marinette and NWTC.
Have a great 2012-13 school year!
Sincerely,
Tim Baneck, Superintendent
School District of Marinette